Best Media Buying Agency 2016. And 2015, 2014, 2013…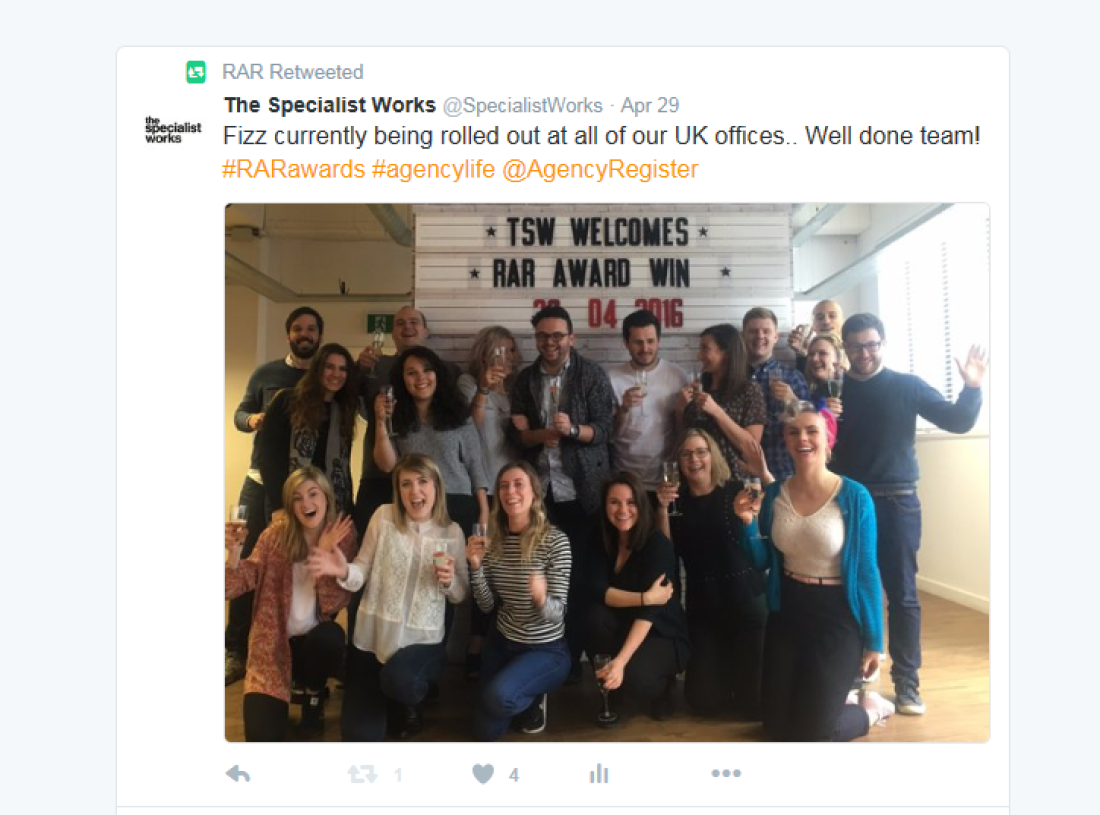 TSW came out on top in the Media Buying category at the 2016 RAR Awards; always special to win because these are voted for by our clients. This is our fourth consective win in the Media Buying category.
Plus we were shortlisted in nine other categories including Client Service, Data, Print, Strategy, On Time & On Budget Delivery and Value For Money. That's more nominations than any other agency, media or otherwise. It means our clients are rating us highly across every specialism in the business.
We would like to say a very big thank you to those (many) clients who took the time and trouble to rate us so highly this year. We dedicate this award to you and promise to keep doing what we're doing for you!