TSW: Inspiraction Events
Bursting the Paid Search Bubble
TSW's senior digital executive, Kristy Hynes shares her insight and learnings…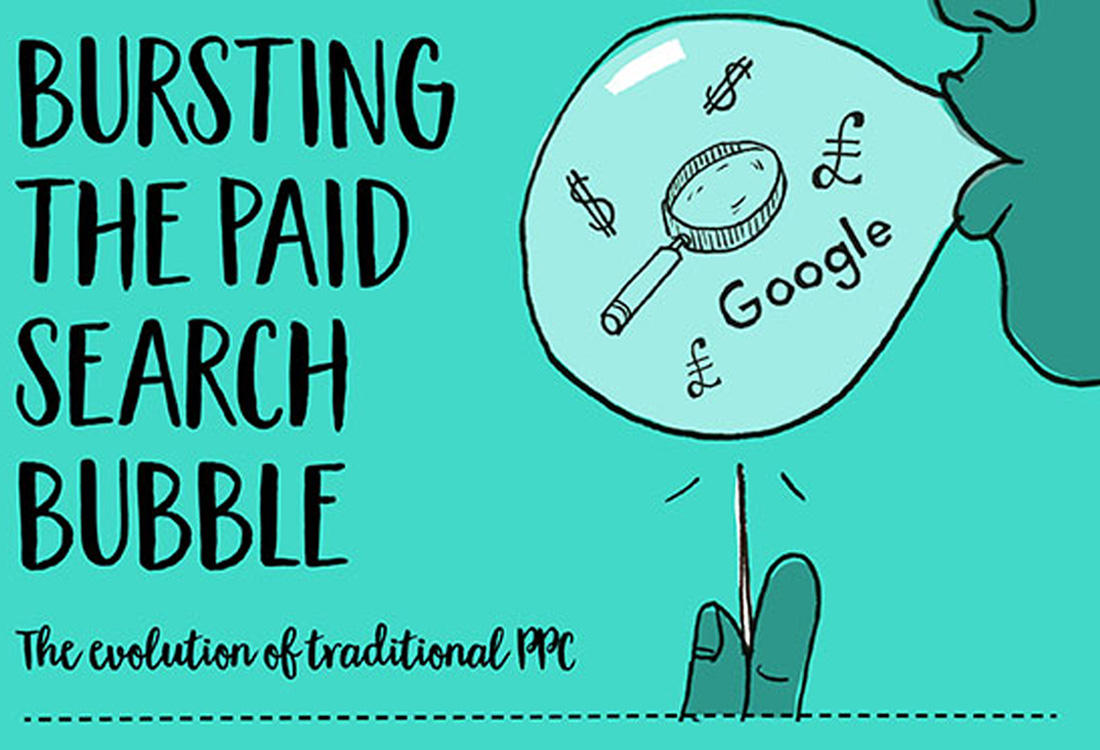 On a stormy Thursday whilst most of London hid away from the ever-raging Storm Doris, industry experts from across the city flooded the TSW halls to take part in another of our thought-provoking inspiraction events. With this quarter's focus on paid search – specifically 'Bursting the Paid Search Bubble' – we welcomed the likes of Google, 4C, Captify and our very own Sam Vandermark to the stage to give their 50 cents on the current state of the search marketing environment.
First up to the podium was our Digital Strategy Director, Matt Whelan, who provided some overall insight into the changing landscape of search.
Following Mr Whelan's introduction, Andrea Coffey from the online giant Google took to the stage.
Drawing from their abundant wealth of knowledge within the digital space (18 years going strong), Andrea revealed where Google see the greatest opportunities for current and future growth – most notably within mobile, and virtual reality.
Yet across their digital strategy, Google highlights one fundamental factor that has become paramount in their marketing considerations: 'Micromoments'. As the name would imply, these are the smaller moments in an individual's day. Be it searching online for their lunchtime meal, or watching videos on how to fix a leaky radiator, individuals use their digital devices to inform their decisions and it is these moments that marketers need to capture.
Another exciting prospect to come out of Andrea's presentation was the ever-growing, highly innovative space of VR and 360 video.  With the announcement of Google's upcoming release of their VR app, she had the whole room on tenterhooks as thoughts of the advertising possibilities raced through our minds. Watch this space!
Next up was the lovely Hannah Louise Smith from 4C.
Hannah's focus was on the significance of a cross-channel strategy and the role that paid social is beginning to play in the world of search.
Revealing from the get-go that 2015 and 2016 saw a 25% increase in spend on social YoY – a budget that ultimately accounted for 18% of all digital spend – she clearly demonstrated the growing importance of social within any marketers strategy. Similarly, with Pinterest's launch of their new 'Lense' technology and Facebook's introduction of keyword search within its platform, we are now seeing the lines blur between search and social as new spaces are commandeered for advertisers to set up shop.
Yet with such growth Hannah emphasised the necessity for a new kind of strategy; one built on the need for unique and individual approaches to each platform. With these new technologies, we are provided with new ways of approaching existing audiences and as pioneering marketers, it is our responsibility to carve the way for effective new-age advertising.
As the talks continued, Captify's Vincent Potier returned the focus to the innate difficulties being experienced within this ever-changing search landscape, even questioning if traditional search is in fact dead?
But fear not! All hope is not lost. For Captify this loss of tradition makes way for innovation and drives us towards a more digitally savvy environment; one where the likes of Google and Bing are not merely advertising platforms, but in fact sources of an immense abundance of data. As such keywords are no longer just terms to be bid on and ruthlessly fought over, but flipped on their head they become key indicators of user intent – a concept that is highly sought after in the digital world.
The digital media landscape is ever-evolving. New technological advancements seem to develop at an increasingly rapid rate. In this expansive environment, Sam emphasised that 'we must adapt and be brave with our strategy', or else submit ourselves to live in a realm where dial-up internet, fax machines and monophonic ring tones are still at the cutting edge of the technology.
Whether you are building out-of-the-box audience segments, or looking for unusual but reasonable interest associations, or spreading your budget across previously unchartered territories (VR? 360?), the moral of the story is to get out of our digital comfort zones, try something new and embark on a journey unrestricted by preconceived bubble assumptions.
Call Sam Vandermark on 020 7539 6139,

[email protected]

OR Kristy Hynes on 020 7539 6148,

[email protected]