How to make TV for Apps accountable, accessible and brilliant
From train tickets to dry cleaning, apps now command more of our TV ad space than ever before and the numbers show it. In one sector in particular (mobile gaming) we've seen investment in app advertising single-handedly buck the trend in the decelerating entertainment sector.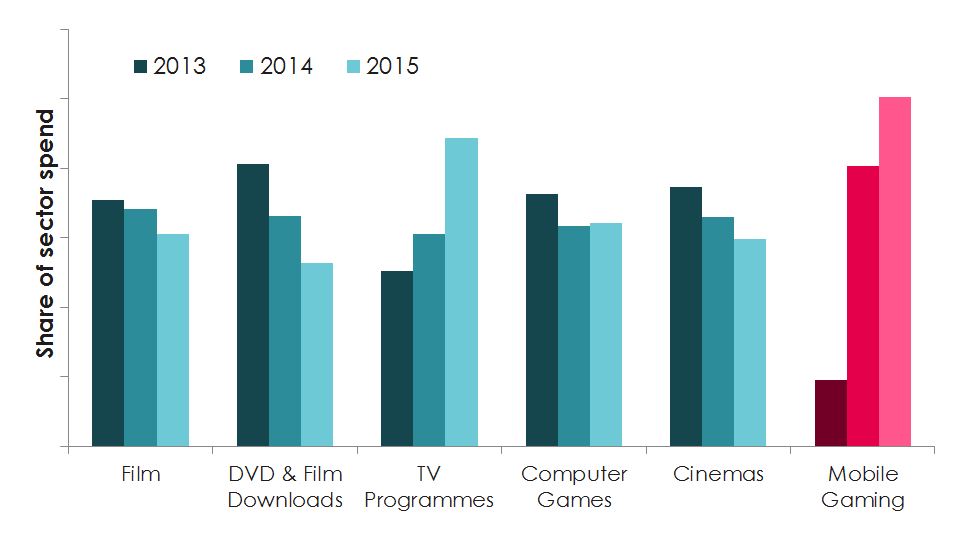 So how are things changing? Back in February we found this neat little article predicting the 2016 trends in TV app advertising, and so far we've seen some of them come true (a greater diversity of app-only advertisers, content engagement beyond the 30" spot).
But amongst these savvy predictions there was one conspicuous absence: how can we know how many app downloads TV is driving?
The unique challenge around tracking app-based response is that app store behaviours differ from what you're used to seeing online – there are a lot more stages in the consumer journey which can complicate response patterns, and ultimately take more time.
Although uplift analysis is an option, it can't offer a crystal-clear picture of response, and can be fogged by phrases like "we can assume" and "good indication" which aren't welcome in any precise attribution methodology.
The good news is that huge steps are being made into making TV as trackable for apps as it is for websites. Thanks to TSW's partnerships with leading tracking companies like AppsFlyer and Adjust, we can access data that allows us to attribute (and more crucially optimise) using unprecedented granularity.
From the average response curve comes an attribution window, and from the attribution window comes the measurable impact TV is having on driving app response. And once you've connected TV to app installs, you can attribute a host of in-app actions to find those all-important conversion figures. TV for Apps is now accountable.
What does this mean? This year TV for Apps isn't just for the big spenders, it's now for the nimble thinkers.
So let's expand that list of 2016 predictions. Not only will the TV app market grow, but it can also be more accountable, accessible and optimisable than ever before.