Marketing campaign for Clash of Kings launches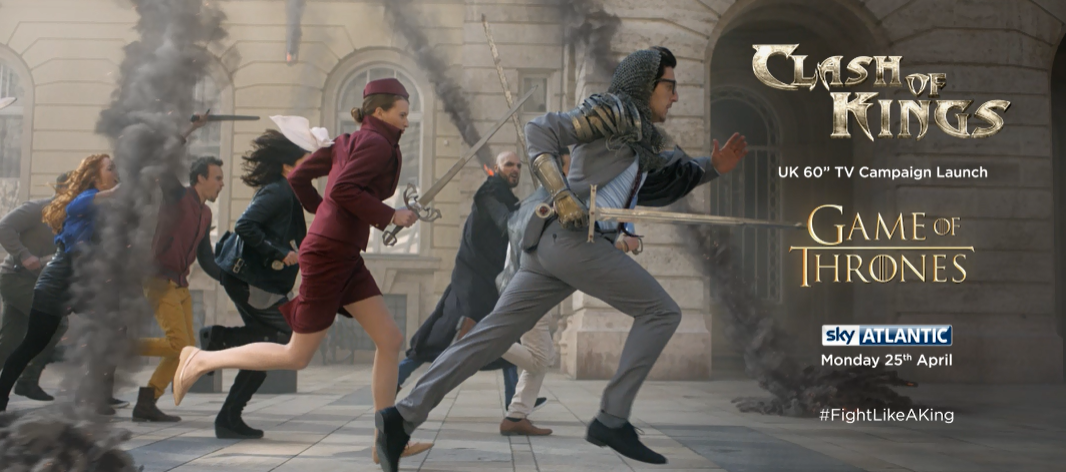 Coveted first break secured in the first episode of Game of Thrones season six
Developer Elex Games, working with TSW, is embarking on a huge marketing push for Clash of Kings, Facebook's Game of the year 2015. With a 360° marketing campaign combining outdoor, experiential, digital and mobile campaigns with a cinema and TV advertising campaign at the forefront.
TSW is using its recently launched 'TV for Apps' service to track and optimise the efficacy of the Clash of Kings campaigns so that it can get real ROI, drive down CPI and also measure in-app activity (re-engagement, in-app purchases etc.) driven by its offline media investment.
With TV for Apps the publishers of Clash of Kings can see how players respond to their TV ads: they can see where within the campaign a player actually downloads the game or where they re-engage or start in-app purchases. With TV for Apps all these activities can be tracked, measured and optimised. A world first.
"…the next step in mobile real time strategy game marketing"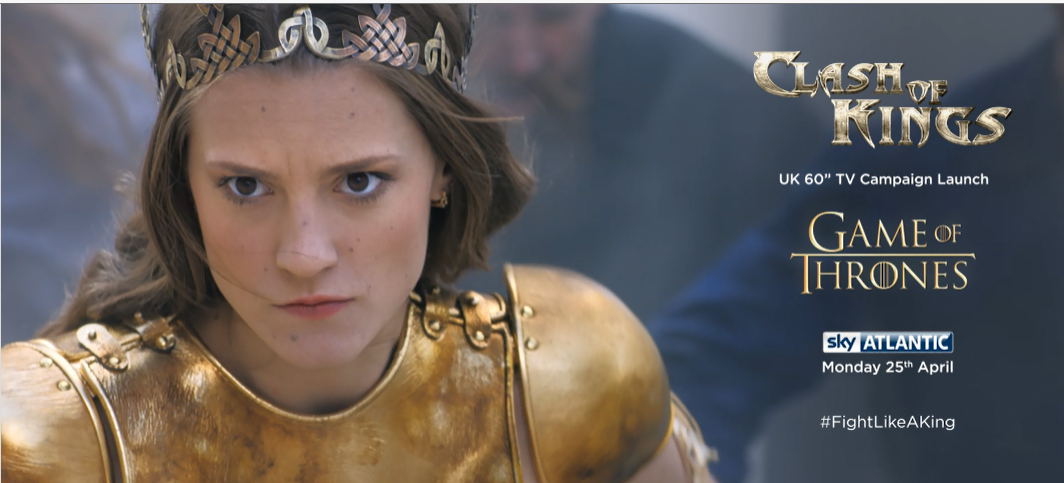 This marketing push is one of the most ambitious campaigns for a mobile game to date. The campaign is multi-channel (offline, online, experiential) but the critical element is TV for Apps which brings the tracking and optimising of broadcast campaigns into the 21st century, more closely aligning it through big data modelling algorithms with digital campaigns. TV for Apps is moving broadcast from a brand awareness channel to a brand response channel.
Martin Woolley, Managing Director at TSW comments: 'TV for Apps' was created to bring apps the same measurement of ROI from broadcast campaigns that digital marketers have been experiencing from their campaigns for years. TV is massively effective but has been seen as a brand awareness channel rather than a brand response tool. Now, with the advances of technology and the unique properties of apps we can connect the two up to actually track consumer behaviour, optimise campaigns and drive down CPI. This is a world first for broadcast campaigns and the next step in mobile real time strategy game marketing. It's something that will be essential to the major players in this incredibly competitive area of gaming.
We've created the tools and we're seeing great results. Many clients from Asia and the rest of the world are looking at ways to reach Western markets and this what we see working for our clients. We're trailblazing for the industry and we know our peers will be watching what we do and the results we achieve.''
Qianya Liu, Marketing Manager at Elex said: "Clash of Kings is a key game for us and I am delighted with such an intelligent, well thought-out and highly-targeted campaign."
Oxford Circus underground station takeover